Tweeted
Jul 17, 2019
NamSor
@NamSor_com Havard Business School : check out NamSor API :) https://t.co/zwy2RCKPkh https://t.co/MNDOHbfM0r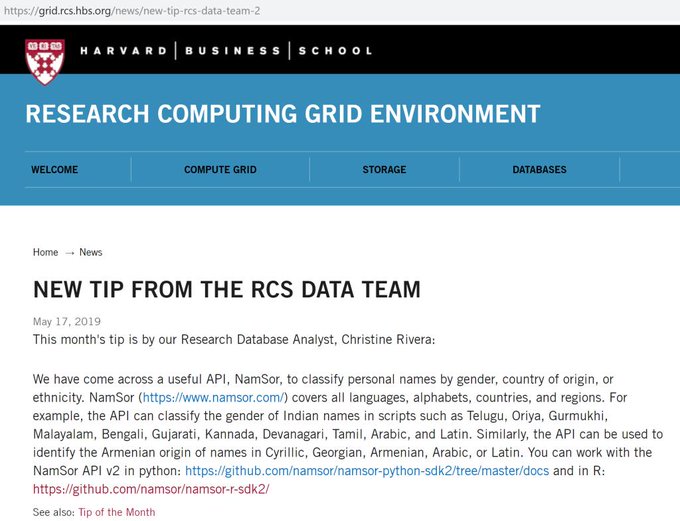 Tweeted
Jul 17, 2019
NamSor
@NamSor_com NamSor #OpenAPI to classify personal names by gender, country of origin, or ethnicity - is this month's @Harvard Bu… https://t.co/s6qJg5px0K
Tweeted
Jul 12, 2019
NamSor
@NamSor_com NamSor US 'Race' / Ethnicity model helps estimate diversity in Chicago Police https://t.co/btNS7J2IoO https://t.co/hiv8A6YcXq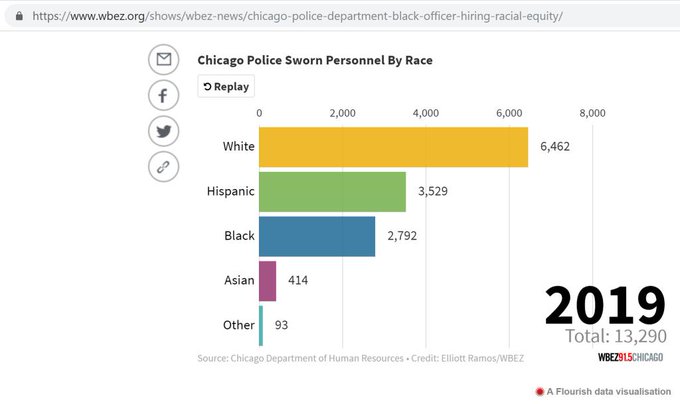 Tweeted
Jul 11, 2019
NamSor
@NamSor_com For Black Representation, Chicago Police Hiring Spree An Opportunity That Came And Went | New @NamSor_com powered s… https://t.co/0KJkICxrRR
Posted
Feb 7, 2019
FDI Magnet utilise la science des noms pour engager les Diasporas pour le développement économique et scientifique. Une opportunité d'engagement de la Diaspora du Sénégal?
Posted
Jan 4, 2019
FDIMagnet Published by Elian Carsenat · Just now · Happy 2019 ! Meilleurs vœux ! Cette année, nous allons de nouveau oeuvrer pour l'engagement des diasporas africaines et l'attractivité de l'Afrique (investissement, talents, import-export). 50% de la croissance démographique mondiale d'ici 2050 viendra de l'Afrique. Mais 99% de la Science et de l'Innovation africaine se trouve hors du continent, donc le rôle de la diaspora est essentiel.
Posted
Jun 12, 2018
Karim Sy Jokkolabs Global suite au Forum #InvestMALI via Api Mali cc Emerging Valley
Posted
Jun 6, 2018
MarkTheDate #AmbitionAfrica Paris 22-23 Oct 2018 - at French Ministry of Economy w/ and by Business France
Posted
Jun 5, 2018
MALI Api Mali has become an African leader in #Cotton production and it's DASHING on stage. What do you think ? #InnaModja
Posted
May 30, 2018
VivaTech : pourquoi l'Afrique francophone est-elle si peu représentée? Très peu d'intervenants du Maghreb (Algérie, Maroc, Tunisie, ...) ou d'Afrique de l'Ouest (Sénégal, Côte d'Ivoire, Mali, Niger, Bénin, ...) ont été mis en avant.
Posted
May 30, 2018
VivaTech s'internationalise : vers quels pays et marchés?
Posted
Apr 3, 2018
ZoomInfo B2B + NamSor to turn your location into a FDI Magnet 100 million B2B profiles ... who are location's best ambassadors among them?